I have had the privilege to be invited to speak in Indonesia and China this month.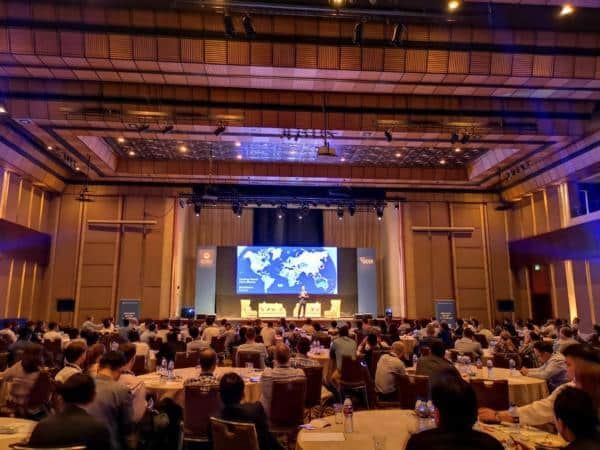 It was great fun to give a speech at the Motorola Solutions' Sales Kick-off in Bali. I shared a story of when I had just suffered a devastating setback on an expedition – I was exhausted, homesick and felt very negative. I wanted to give up and go home… However, something very, very simple helped me a great deal… I went to bed early and got a really good night's sleep! And the next morning, my body felt rested, my emotions felt better, and my mind was much clearer.
So I could suddenly see a way forward, and I was ready to keep going again. So the simple lesson is: NEVER FORGET THE RESTORATIVE POWER OF A GOOD NIGHT'S SLEEP! We teach it to our children, but we forget it ourselves. 
—-
Delighted to give a speech at Team Building Asia's annual retreat in Shenzhen. Their theme was "journeying the Silk Road" so a perfect fit for a new speech I've been working on, combining stories from my three longest expeditions – all of which touched the Silk Road*
Team Building Asia are a fantastic organisation, who I have encountered on numerous occasions when we both end up leading sessions at the same event. The fact that they wanted to bring in outside speakers to their own event says very good things about their excellent vertical alignment – of being keen to learn, grow and develop themselves (not just to talk about how to do this to others).
During my speech, we reflected together on the importance of having an attitude of adventure, living as we are in a world which is full of challenge, uncertainty, setback and opportunity.
*The 50,000km Cycling Home From Siberia expedition followed the Silk Road through Afghanistan and Samarkand; the 5,000km Walking Home From Mongolia passed through Xian – the traditional start of the Silk Road; and the 1,000km Solo Across the Desert of Death expedition touched the Southern Silk Road, near to the Taklamakan Desert.
---
Testimonials Received
Very pleased to receive these testimonials after the keynote speeches I delivered in January at conferences in Ireland, China and Hong Kong.
Many thanks to Fabienne Grimaldi-Patton, Lynn Hung,and Matthew Deeprose for your kind words.