This is a guest post by my wife Christine. It's mid-November, and in less than 6 weeks Christmas will be upon us.
For many of us, this Christmas will be a bit bittersweet, having been through quite a tumultuous year in many ways. One thing I'm trying not to think too much about is the fact that we are probably not likely to be seeing our families this year, as we all live in 4 different countries and there are still so many travel restrictions due to Covid-19.

But Christmas IS coming, and how can I make it a little bit nicer and warmer for my loved ones? I can order gifts, and send videos, and have Zoom Christmas drinks, but is there anything else?
Well, this morning I decided to write a handwritten letter to two family members, recalling some of the highlights and challenges of this past year, and also the great memories we had the last time we saw each other – which incidentally was last Christmas! There are still 6 weeks to go, so if I put the letter in the post now, it should arrive in plenty of time, despite the delays in post these days.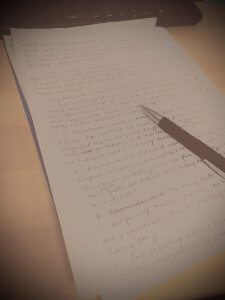 What might you do for your loved ones this Christmas, esp if you can't meet with them physically?
Might you consider setting aside half an hour to write them a letter? It might be a welcomed surprise!
We'd love to hear your good ideas.
#Christmas #resilience #family #self-care #creativity #Covid-19 #socialdistancing