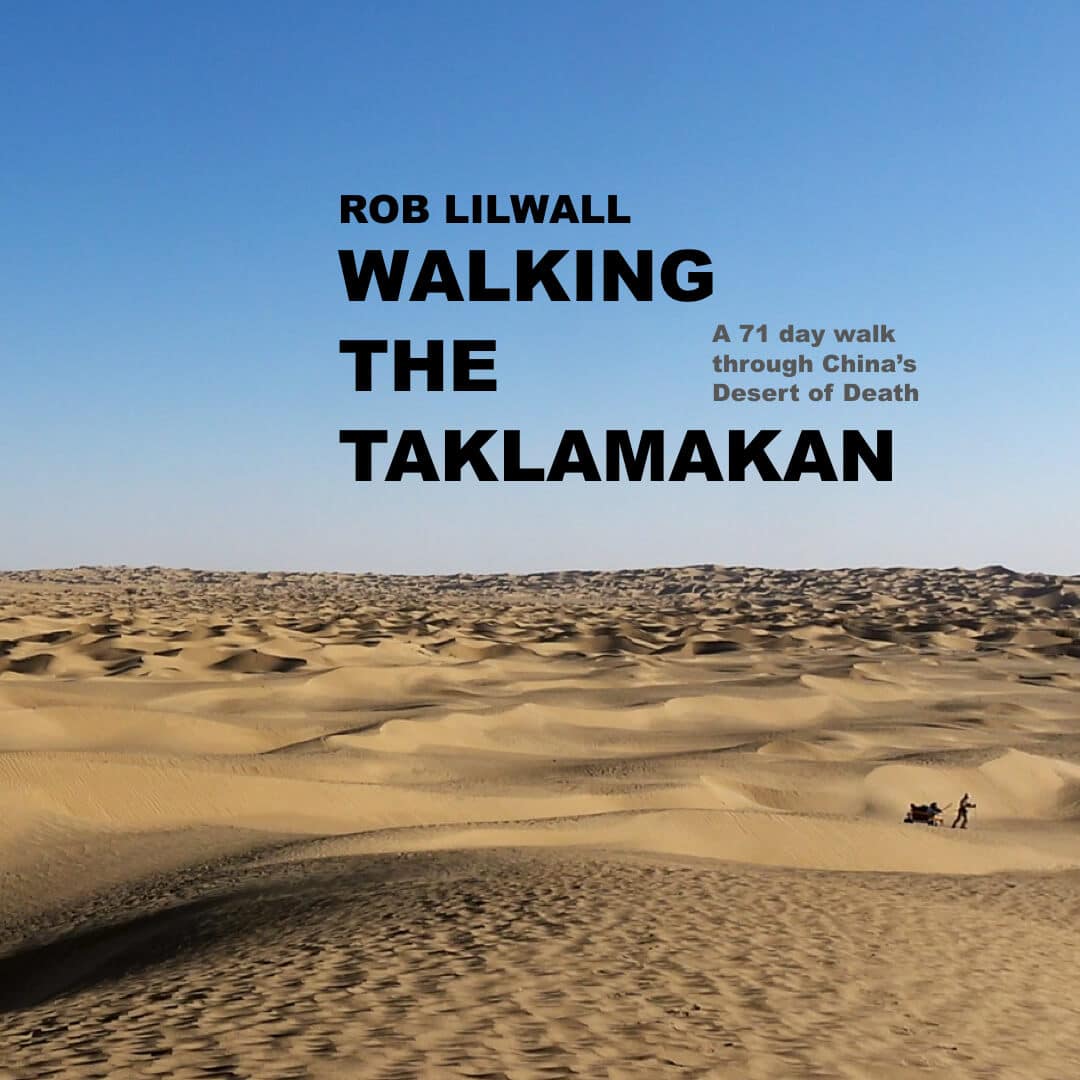 Walking the Taklamakan book
Description
Rob's third book, currently being written, will be about his solo walk across the fearsome Taklamakan desert in Western China. Sometimes called "desert of death" or simply translated as "he who goes in, won't come out", Rob's 700 mile expedition included desperate river crossing, vast sand dunes, and many surprises. There is such a thing as getting even more than you bargained for. "Walking the Taklamakan" comes out in 2020, published in the UK by Hodder & Stoughton.
To see a sneak preview of the first 2 minutes of the Film Rough Cut, please click here.
To receive updates about this and Rob's other adventures, please sign up for his newsletter, or check-out his Author Facebook Page.