As we close another month, it's been a month of words…
Resilience – Option B
This month in our Hong Kong Speakers mastermind with Ashley Galina Dudarenok and Akash Karia, we read Adam Grant and Sheryl Sandberg's book about Resilience – Option B.
Sandberg reflects with vulnerability on a personal tragedy and Grant adds research insights. Top takeaways:
Our resilience is not fixed, we can grow it
Beware of the 3 P's in the story you tell yourself about a setback:
Personal – "this is all my fault"
Permanent – "this is going to ruin the rest of my life"
Pervasive – "this will affect every aspect of my life"
Instead, re-tell it like this: "It's not ALL my fault, this problem WON'T last forever, and it needn't affect all areas of my life"
During trauma/setback ask "how could things be worse?"
Find people you can be vulnerable with & know it's OK to ask for help
Ask yourself "what advice would I give to a friend in my situation?"
Name your fears, it gives you power over them
Get sleep and exercise
Have a big goal, but if afraid, just think of the next step
Remember friends/colleagues amid trauma often DO want you to ask how they're doing – be sensitive but don't ignore the elephant
Be clear on what you can/can't control
Enthusiastically celebrate EVERY birthday -don't take them for granted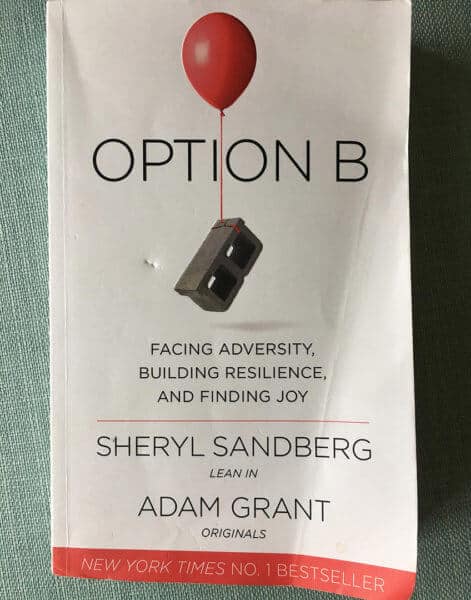 ---
Is this a controversial thought?
There are too many books in the world today, in part because many authors are trying to write their books too quickly and in order to serve themselves more than they are seeking to serve their readers. 
Yesterday when I met up with my publisher in London we discussed Nietzsche's cool quote "the only books worth reading are those written in blood."
A great but scary challenge as I get writing again.  
---
New Testimonials
Delighted to have received new testimonials on LinkedIn for conference speeches earlier in the year:
Well, boy did he deliver! It was funny, heartfelt, and 100% relatable to bankers, even though he was talking about trekking for 1,000s of miles. His compassion and way of engaging the group was amazing. Keeping 120 bankers engaged for an hour is difficult! He left us wanting more! 
– Head of Sales and Capabilities Development, UBS Wealth Management
Rob's epic tales of personal journeys, both physical and mental, are honest and forthright showing a high level of introspection and self-awareness. He comes across with passion and engaged our audience with humour and empathy which were both appreciated. Since his talk, we have had several discussions where we have referred to his own safety 'principles' and his stories have 'stuck' far more than any statics or numbers could.
– Director, CLP
Rob rocks. So happy and lucky to have Rob speaking to actuaries and accountants who are all embarking on a once in a life time journey. Rob's able to adapt, engage and tailor to the messages that are highly engaging and inspiring to all. All of us are now motivated to rise to the challenge and achieve the impossible.
– Regional Director, AIA